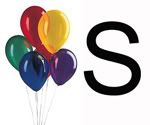 Blue
– my favorite color. What does it mean to me? A safe haven. A place where I can escape to and no one can enter without my permission. It's a place I created when I was young that helped me deal with nightmares and scary monsters that took up residence in my closet. When I'm surrounded by blue I'm calm, content, and in my element.
The next two releases I have with TEB have blue in the title.
Into the Blue
and
Blue Magic
. They aren't part of a series or related in anyway other than blue in the title.
Into the Blue
Swimsuit not required.
Samantha Jensen receives an invitation to a pool party that promises a wet and wild time. It sounds like just what she needs to break out of her shell. Right away she is drawn to a bronze hottie who looks like he stepped from the pages of a swimsuit calendar. Trouble is, her track record with men leaves a lot to be desired. Can the dark-haired dream with the steely blue eyes rescue her from a mountain of personal issues, or will she drown in her insecurities.
Cole Davidson has never shied away from hard work to get what he wants, and he wants the sultry brunette with the fierce curves who sets fire to his senses. Even the cold shoulder she gives him can't extinguish the flames already ignited. Besides, he has been eyeing her for some time, only she doesn't know it. Convinced he can win her over, he enlists the help of his friends and sets up a few pool games that will leave her wet…with desire.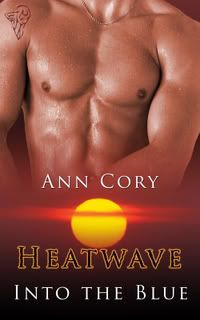 Blue Magic
A mysterious mirror is delivered to Ethan's museum framed with rare sapphires. Instead of his reflection, he sees a blue room and an exotic woman who reminds him of an Arabian princess.
The moment she speaks to him, his body reacts strongly, and he can't resist the need to be with her. Amara has been trapped inside a mirror for decades, bound to an enchantment that keeps her a prisoner. When she sees Ethan, her entire being aches for him and she promises to pleasure him like no other, but first she must convince him to step through the mirror into her world.
Ethan's feelings deepen for Amara and he wants to free her of the enchantment. To do so he must find a rare blue shard cut from glass and use it to break the mirror's spell. His only clue is a paper with strange symbols and numbers. As he tries to solve the mystery, thieves break into the museum. Ethan knows that if they find the mirror, they will steal it, and Amara will remain captive forever.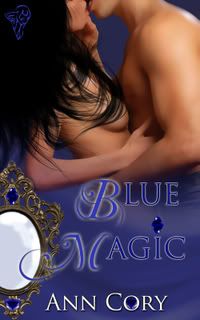 Do you have a blue?
~Ann Cory