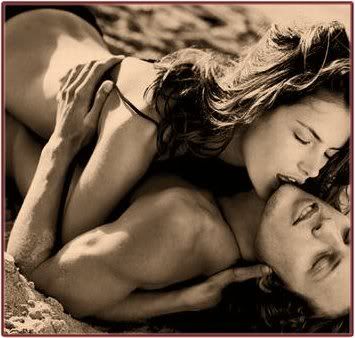 I am an erotic romance writer so it is easy to see I have a passion for sex and romance although not always in that order. I've always loved a good romance, as a teeenager I read Mills & Boons books all the time and loved any book with a good love story to it would get the thumbs up from me. As I got older though, my attention wasn't held purely by the romance, I wanted to see more of the passion and I think you miss out on a massive part of the love story if you leave out the love making. It is during sex that people become raw, that they show their true colours and express their emotions so easily.
Another of my passions is cooking. I love to cook. I'm not a cheffy kind of cook, no, I'm not a food snob but I do love to cook and I love to read recipe books and watch cookery shows on TV. My special passion is for baking. I have a sweet tooth and so I get a special thrill from preparing a tasty dessert. I like to try out new things as well as the tried and tested recipes that my family love. Mostly they are successful, but every now and then I do end up with an inedible mess on my hands! I feel very blessed by my passion for cooking, it means a large part of my day is no longer a chore. I just wish I had a passion for cleaning, then I'd be the happiest housewife going. Here's a photo of a Birthday Cake I baked for my sister.
Anyone who knows me just a little knows that I have so far missed one massive passion from my list, football and more precisely, Manchester United. I love my team and I am incredibly passionate about all their games and goings on. I was ecstatic at the end of last season when my boys won the Premiership and the Champions league. I was lucky enough to get to a few matches, my favourite being the last home game of the season where the team came round and saluted the fans for their support. I adore football, and the outcome of a match will seriously effect my mood for days to come. I've got a photo here of me on my first ever trip to Old Trafford.
And of course, I am passionate about writing. I have to be or the characters and story ideas wizzing round my head would drive me totally insane. I have to get some of it out and into my keyboard and when I do I feel an immediate sense of relief. Anyone who writes will know the passion that grabs you sometimes when you're in the middle of a story and the words start to flow. I adore that kind of passion.
So, now you know some of my passions, what are yours?